'Are you working on your business or it it?'
In order to work "on" the business, time is needed and often to have time, help is needed.  In order for help to be effective, good systems are needed.  In order to create good systems, you need time and help. Weichert offers all new Associates training in our unique Fast Track system which combines the best of in person training, on line training and mentoring.
At Weichert, learning is not an option, it is continual. As the market changes so does the needs of the sales force.
Fast Track Training:
The Weichert Fast Track course is a 2 week intensive course designed to get sales Associates up and running in the business as quickly as possible. The curriculem covers everything from making calls, conducting a listing presentation, finding and working with  buyers to conducting a successful open house.
Weichert University Online
With over 150 courses to choose from the Weichert offers new associates an opportunity to constantly refine and improve their sales skills. We focus on core areas that new sales associates need to focus on. Below is a chart that details the various areas we offer online courses.
Contact me to access a special link to allow you to preview the Weichert University site and course material online.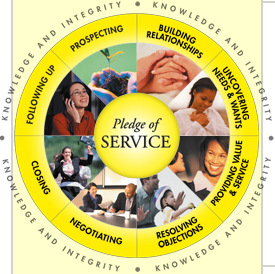 The Weichert 'Toolkit'
The one constant in Real Estate is that the markets and the skills you need to develop to deal with them are constantly changing.  Weichert University offers a a 'Toolkit' to  allow sales associates to focus their learning on how to deal with the changing markets. It is focused on skills, strategy and allows Weichert Associates to operate at a higher level than their competition.  The 'Toolkit' consists of  'Current Market News, Tools for Buyers & Tools for Sellers.'
Here is the list of the tools and strategies offered in the Weichert Toolkit to be more effectively with sellers in today's market:
Associate Calling Guide, Expired Listings, FSBO Brochure, Getting to Know You Brochure, Gold Services for Sellers, Green Real Estate Tips & Techniques, Guide to "Getting the FSBO by focusing on the Customer's Needs", iMail, Listing Presentation Dialogue & Tips, Market Absorption Rate, Market Updates, Negotiation Strategy Planner, Open House Program, Presenting Offers in Person, Price Trend Analysis, Price Trend Analysis Calculator, Prospect Follow Up Sheet, Securing the Price Improvement, Sellers Control Sheet, Seller's File (Asking for the Price Improvement), Seller's File (Presenting Offers in Person), The Team Page, Weichert Gold Services Folio of Services, Weichert Brochure, The Weichert Listing Process, Win-Win Tool